A SAFER PARK FOR THE MOE COMMUNITY
Families and community members can now feel safer while enjoying Moe's community parks, thanks to new lighting funded through the Andrews Labor Government's Community Crime Prevention Program.
Member for Eastern Victoria Harriet Shing visited Apex Park in Moe today to celebrate the completion of lighting upgrades, made possible by a $60,000 Community Safety Infrastructure Grant to Latrobe City Council to improve natural surveillance and visibility in the area.
Nineteen lights have been installed throughout the park's playground, picnic areas and nature play space, which features wooden animal carvings and a tree house.
Apex Park is frequently used by families and hosts large community events, including the annual Bonfire Night in November each year, attracting large numbers of visitors to the region.
The upgrades have helped prevent crime and anti-social behaviour and increased the confidence of community members while using the space.
The project also provided economic benefits to the local community through employment and the engagement of local contractors and suppliers.
Since 2015, the Government has provided more than $2.6 million in grant funding for 27 crime prevention projects in the City of Latrobe to support safety and security upgrades across the community.
Through its Building Safer Communities Program, the Government is continuing to provide grants for Victorian councils and community organisations to deliver innovative projects to address the causes of crime and improve community safety.
The Government has invested more than $85 million in crime prevention programs since 2015, including recent investment through the 2021-22 State Budget of almost $20 million, and has supported over 860 projects to increase safety and community confidence in public places across Victoria.
For more information, visit www.crimeprevention.vic.gov.au.
Quote attributable to Minister for Crime Prevention Natalie Hutchins
"Our outdoor spaces are more important than ever, so it is great to support the community to feel safe in their local parks and playgrounds."
Quotes attributable to Member for Eastern Victoria Harriet Shing
"It is important Victorian families can feel safe when spending time out in their community. Apex Park is a great place for picnics, playing and for the Bonfire Night celebrations."
"Upgrades like this help to improve community safety for locals and visitors to the area, so more people can enjoy Moe's great outdoor spaces."
Quote attributable to Mayor of Latrobe City, Cr Kellie O'Callaghan
"Improving safety and accessibility is a priority for Latrobe City Council, helping to enhance community spaces and increase liveability."
"Thanks to the support of the Victorian Government, the Moe Apex Park Public Safety Lighting Project will deliver benefits to our community and visitors to the region at the park for years to come."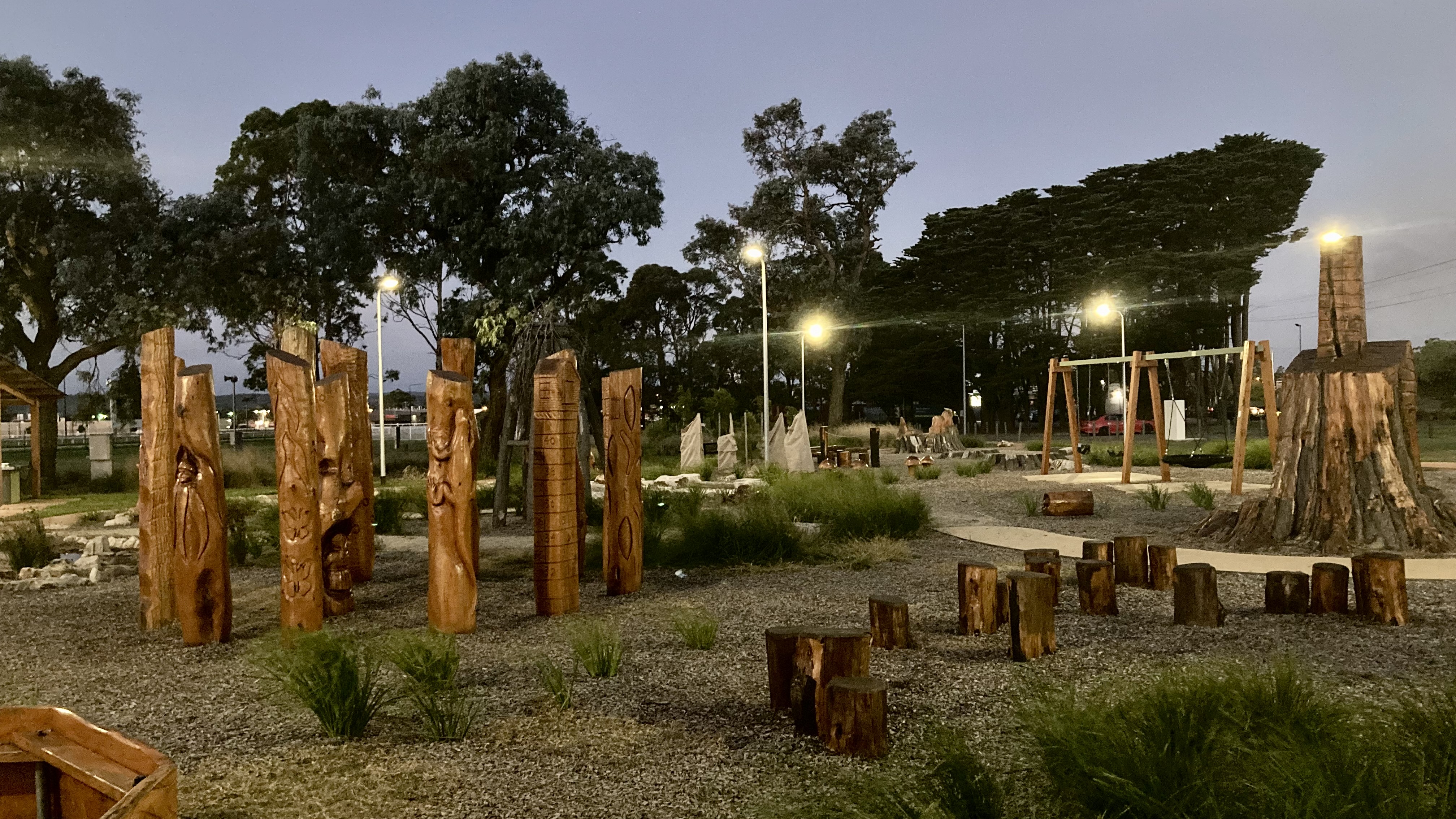 Related Topics